Guadalajara Daily Photo
Sunday, June 25, 2006
Tianguis, I love you!!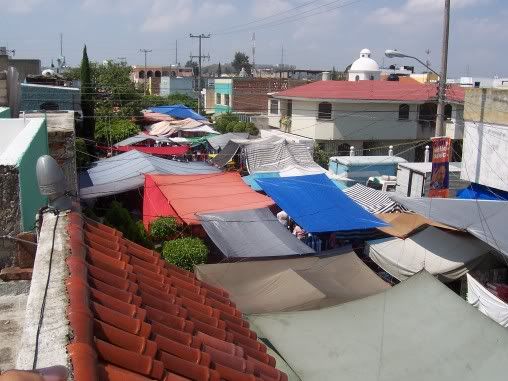 As you have seen, street markets are a very recurrent sight here... I hope yu all understand that these are very important ever since commerce was done in Mexico (that lead us to
cambalache
era, when product used to be trade byeother products, not money). Well, another pics form a tianguis, an overview (will talk later about how wired some areas are).
posted by Liz Feliz at
7:12 PM